S.A.N.D. jewelry manufactures fashionable jewelry, always representing the trendiest accessory styles in the world, just like sand constantly moves and exhibits endless forms.
We believe luxury is no longer defined by price or preciousness, but by quality, craftsmanship, uniqueness and its ability to help express oneself. One reason we choose SAND as brand name is that we are dedicated to provide fashion jewelry of comfort and uniqueness. Just like sand. 
We put extra effort on making our jewelry comfortable. Silky and Smooth, our jewelry can effortlessly suit your beautiful body curves, as a stream of flowing sand.
Like each grain of sand is different from one another, each piece of our jewelry is handcrafted and distinctive.
The luxury of S.A.N.D. is to provide perfect media for you to express yourself and state your own fashion with our intimate and next-to-skin adornments.

S.A.N.D. stands for Sustainable, Affective, Newest and Durable.
Carrying these core values, we are devoted to empower women and men with quality S.A.N.D. jewelry.
SUSTAINABLE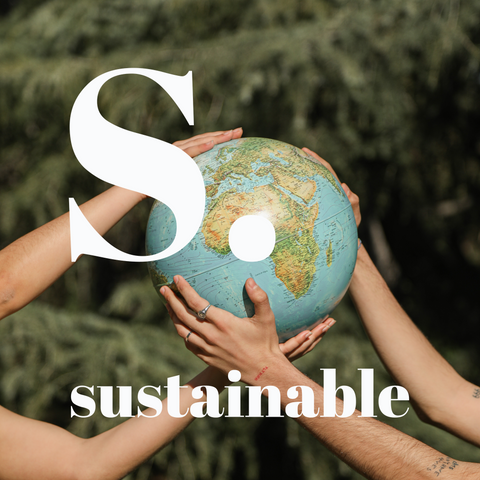 Since day 1, S.A.N.D. jewelry makes all items using 100% recycled gold vermeil, sterling silver, and organically grown freshwater pearl.
We forbid diamond mined through nature destruction and under-privileged labor, and turn to lab-created cubic zirconia, more humane and environmental-friendly, yet preserving equivalent brilliance
Our delivery is carbon-neutral and the packaging is made of bio-degradable materials. We strictly avoid the use of single-use plastic in our supply chain and add the same requirement to our upstream suppliers.
Sustainability is a shared mission for all mankind, and S.A.N.D. aim to lead with examples in an already fall behind industry.  
AFFECTIVE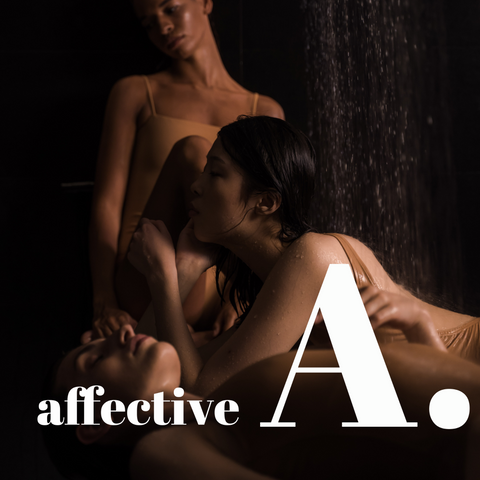 In the past, jewelry usually only represents femininity and social status. However, we believe that jewelry's value lies in its intimacy and sentimental values.
Each jewelry piece is a small sanctum of pleasure, aspiration, confidence and joy. We keep a comprehensive jewelry collection for any memorable moment or any sentiments.
Ceremonies, anniversaries, romantic dinners or even crazy parties, S.A.N.D. jewelry witness, celebrate and engrave them with you. Time can pass but the moments will always be with you when you pick up that piece of jewelry.
Every last drop of your sentiment is also as valuable. Reminiscing alone at home, listening morning raindrops with hot coffee, walking barefooted under setting sun along the beach, or taking a relaxing bath with scented candle, we want you to celebrate them with S.A.N.D. jewelry as well. You may not be able to remember each piece of detail, but our jewelry will help to preserve the feelings.
 NEWEST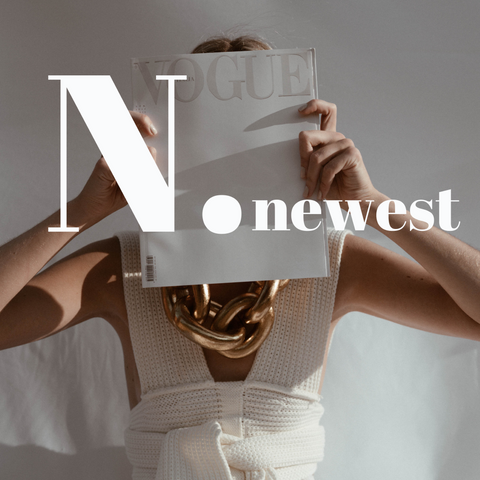 Sand is formed by the endless movement of wind and water, under similar process, S.A.N.D. jewelry is shaped by the most fashionable trends and styles around the world. We capture ever-changing trend and concept around the world and integrate into our latest jewelry design.
We collaborate with young and talented jewelry designers from Los Angles, London, Paris, Hong Kong, Seoul and Shanghai, review and filter out their top designs in our extraordinary design lab in Irvine, California.
With the brilliant talent pool and well-organized supply chain, we manage to provide you with DAILY DROP new arrivals, like no one ever did in this industry. Explore the latest and up-to-the-minute jewelry ideas here at S.A.N.D. Jewelry.
DURABLE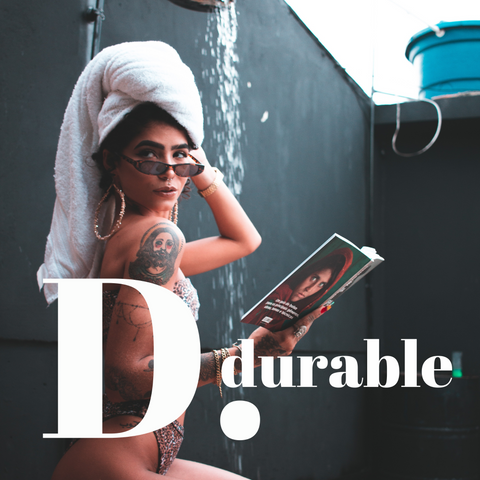 As jewelry is one of the most next-to-skin adornments, we are dedicated to ensure each of our piece is your 'BFF', trustworthy and intimate.
Let's not worry about care tips and overcaution, jewelry should not bring more hassle into your life. Just enjoy your life to the fullest and celebrate it with our care-free pieces.
Most of our products are 14K or 18K gold vermeil, which refers to an improved gold plating technology that applies a thick layered of beautiful gold to sterling silver or high-quality brass base. Through the integration of innovative technology and closely working with top-tier chemical labs, we were able to improve the texture and durability of the gold layer, and surpass our competitors in color display, quality and allergy-free.
S.A.N.D. Jewelry is positioned as "every day, every moment jewelry". You will never need to take off our pieces before shower, swim or work-out. We guarantee a free replacement for any possible tarnish happened within the first three months upon receival.